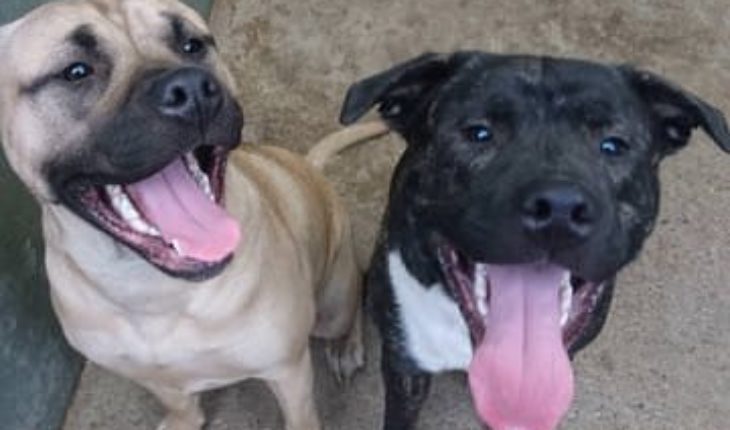 Hello everyone we are Alfie and lola two beautiful mastiff Crossbreeds of approx 10 months old and have both come into the care of Radar due to a change of circumstances. We are brother and sister and are looking for a forever home this time. We are two very loving dogs and are looking for a home together as we gave a special bond and look to each other. We need a home that will not leave us alone as we are still young and need guidance, training and lots of love. We are two gorgeous dogs that really do not deserve to be in kennels. Due to us being large puppies who can be quite boisterous we are looking for an experienced large breed home with older children 10+.
Lola is a gorgeous tan girl and Alfie a beautiful brindle boy with a white bib.
We only place youngsters and puppies with families who have demonstrated their commitment to a young dog's needs through our vetting process. If you are interested in offering Lola and Alfie a forever home, please get in touch via our application form online.
Like To Find Out More About Adopting This Dog?