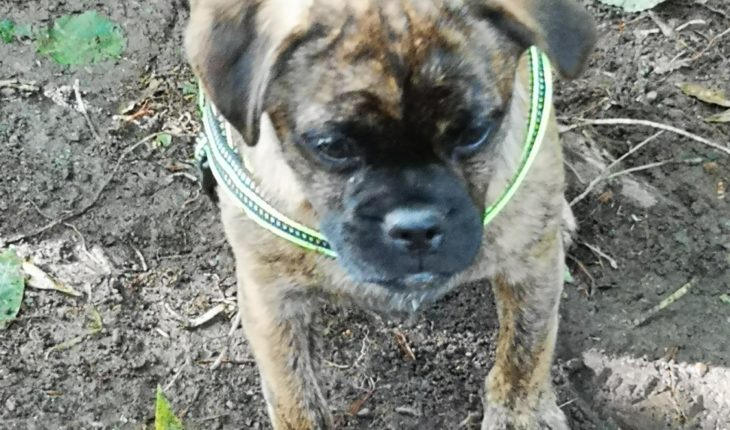 Belle is a 5 month old, smooth haired, brindle Pug cross West Highland White Terrier girl. This little dog is delightful. Already house trained. She walks lead, and travels well. She is child friendly, adores other dogs, and plays beautifully as you can see in the video. She is very respectful towards cats, having been harassed by the two Burmese bullies next door.
Belle came into us after being bought as a gift for an elderly lady by well meaning, but thoughtless, family members, after her old dog died. She was simply to much for her. The poor lady, already unsteady on her feet, and with balance issues kept tripping over her.
Like To Find Out More About Adopting This Dog?