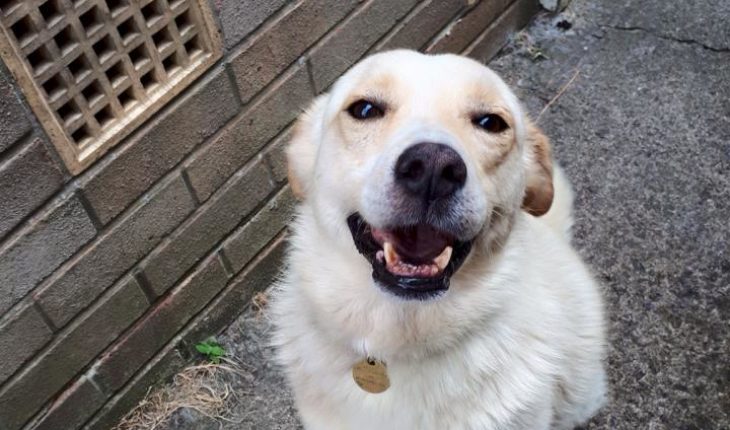 Chance is a 9 year old male Cross-Breed. I don't think this boy has stopped grinning since he arrived! Chance was a boy who had a previous owner and for reasons we will never know was abandoned to his fate in Breasta. His rescuers recognised his sweet nature and asked us to help him which we were happy to do, he is an absolute delight. He hadn't put a foot wrong since he arrived and is a loving gentleman of a dog. It's difficult to work out how old he is. His passport says 9 but age is often gauged by teeth and his are not good. He has all the signs of a dog who has been chained and has ground down his teeth by trying to escape. So he could be younger but we are not sure.
Anyhow, however old he is, he is a fabulous dog. He's gentle, loves cuddles and the company of humans and always has a paw at the ready to offer. He is neutered, vaccinated and microchipped.
He loves being in the garden and soaking up the sun and has just started going out for walks although this is a rather slow process as he likes to familiarize himself with his territory by having a good sniff round.
Like To Find Out More About Adopting This Dog?
This boy is going to make someone a very loving companion and he would be fine with other dogs or as an only. He is not cat tested but is so gentle you can't imagine him wanting to hurt anything.
Chance is in foster in Trowbridge .