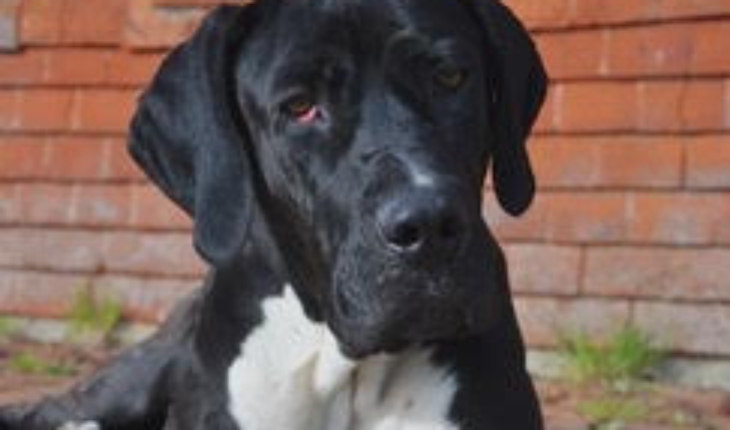 Please meet Loki. Loki is a 2 year old Great Dane cross Mastiff. Loki came to us as a welfare case – starved and covered in open sores. He has now fully recovered and is ready to find his fur ever home. Loki is looking for a home as an only dog and can live with older, calm children who are used to big dogs!! Here is what his foster mum says about him. Loki is a gentle giant who loves everyone he meets! He is quite strong on the lead and will try to go over and meet everyone when on a walk – people and other dogs.
He doesn't need long walks and loves to lay on the sofa. He does not like to go out in the rain! He will go outside to toilet after each meal and has 4 smaller meals spread across the day. He will chew toys and chase a ball. He will chew bedding such as fleeces or fluffy shoes! He loves to sit on your lap which can be a bit challenging due to his size!! He is fine to be left for a few hours.
Like To Find Out More About Adopting This Dog?
Loki has been vaccinated, microchipped and castrated. He has not been cat tested.