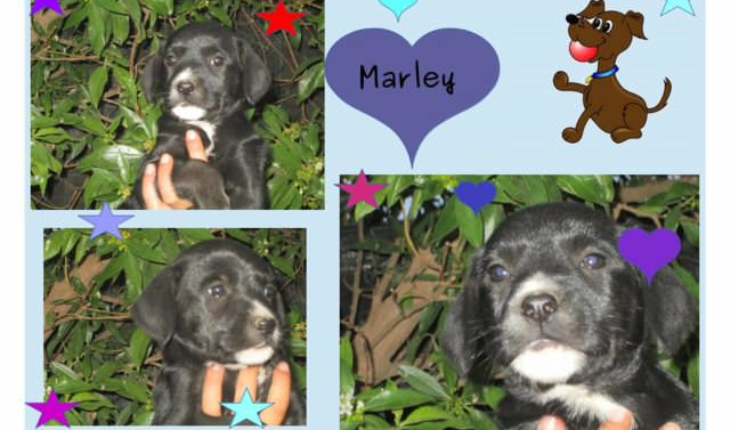 Marley is a 3 month old approx Cross-Breed boy. This lovely boy with his two sisters were found in a Gerbil cage in Spain with a note on it saying free to a good home just left on the streets. No words !! Lucky for this lovely trio they found refuge with the Charity we support there who work so hard to try and keep as many of these lovely dogs safe.
They look a bit lab types but cannot be sure but think they will be Collie size. They are friendly little babies who have had a rubbish start to their life a little bit timid but getting better all the time. We just need now to find them the right homes which would be homes they have had dogs before and understand how important it is for a young puppy to get the right training at classes and socialization out and about so they grown into amazing well balanced dogs. These are the homes we look for.
Like To Find Out More About Adopting This Dog?
These are all lovely sweet puppies they need the right forever families he has two names as we thought that had not been named so sorry about the confusion as they got named twice.