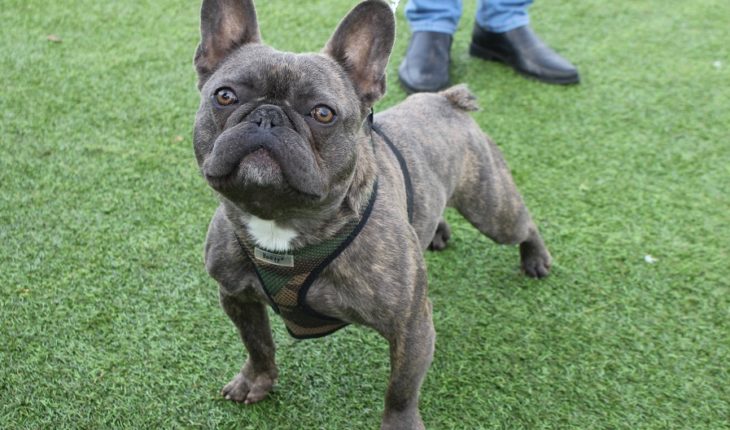 Adorable Ozzy is a 1 year old blue brindle French Bulldog who is looking for a new home following a relationship breakdown. He is currently being cared for by a relative, however the other dog in the home is quite nervous and finds Ozzy a bit too much so he is on our waiting list waiting to come into rescue.
Ozzy is a fantastic boy, he can be a little unsure at first and may bark but as soon as you introduce yourself he is a very friendly boy who loves to play. As he is only young he will need a home with someone around for most/all of the day, who can provide him with plenty of exercise and stimulation. We feel he could live with sensible children over the age of 10.
Ozzy has previously lived with a cat, however we are unsure if he could live with a cat in his new home. We feel that he has the potential to live with another dog, however the other dog in the home would need to be of a similar age/temperament as he is quite playful.
Like To Find Out More About Adopting This Dog?
As Ozzy is on our waiting list and still in the care of his owner, please call 0151 931 1604 to make an appointment to meet him.