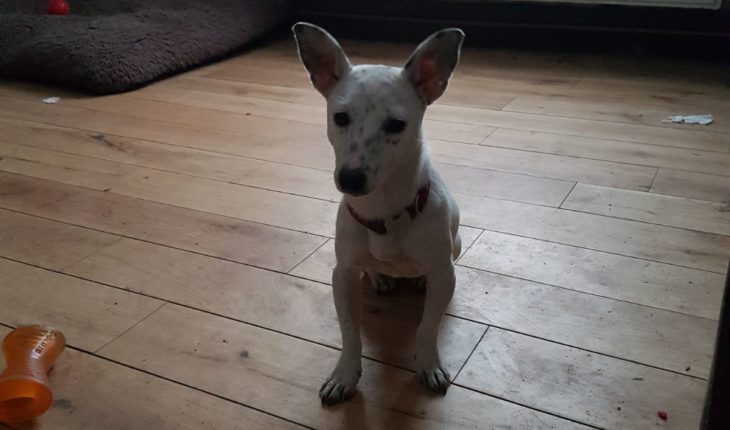 Pearl is a 12 week old female Jack Russell Terrier who came to us after being handed over when her owners could not cope. This is nothing to do with Pearl as she is a really sweet little pup. She is as you would expect quite a lively pup and she will be looking for new owners who are around for most of the day and a home that is active and where she will attend training classes to ensure she grows into a well behaved adult.
She is great with other dogs and would benefit from a well behaved older dog to show her the ropes. As you would expect from a young pup her house training is a work in progress, a few accidents should be expected initially whilst she settles in. Like most pups Pearl will find mischief if not occupied, please consider fully if you have the time to commit to training and ensuring all of her needs are met before you apply. This little lady has already been let Down, we want her life to be happy from here on in.
Pearl is young enough to be trained to live with other animals, we would like older children as she is a young active pup who will need lots of time for direction, older teenagers who could take an active role in her training would be great.
She is currently on foster in Grays Essex, Pearl will need to be neutered when old enough as part of the adoption agreement. Reduced cost neutering is available through our vets.
Like To Find Out More About Adopting This Dog?