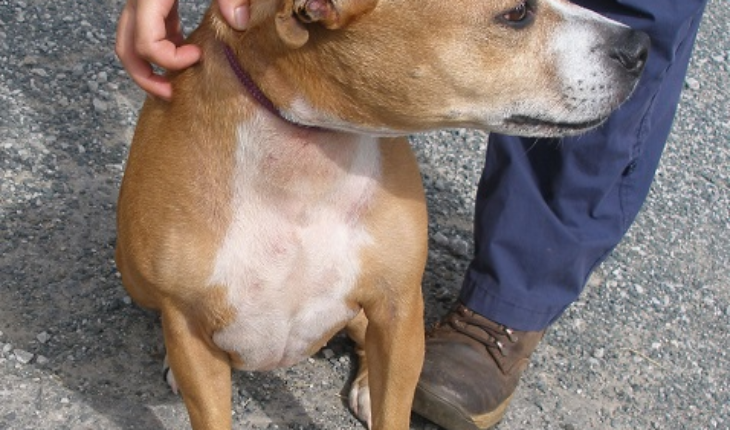 Sadie is a 6 year old female Staffordshire Bull Terrier. Beautiful little classic Stafford girl with a tan coat and white chest. Sadie is a small little girl, but she is a little chunky. She is a sweet little thing and is very friendly and out going, but very calm (not shy) in her kennel. She pulls a little on the lead, because she is excited to be out but soon calms down. She has met other dogs in the kennels and wags her tail, has a little sniff and carries on with her walk, and that's all we know about her so far. Sadie is due to go into foster on 5th August in Stratford on Avon.
We have no history on little Sadie other than she was found abandoned. We are told she has been very good in the pound kennels. She won't have been tested with children or cats yet until she has been in foster but all signs tell us she is a nice girl. Who would throw away a nice girl like this ?
Like To Find Out More About Adopting This Dog?
Current location is in a foster home in Stratford on Avon from 5th August. Vaccinated, wormed, flea treated, Will be neutered before being rehomed, Microchipped, FREE 4 weeks Pet Insurance to be activated from the link on our website, Any known health issues NONE KNOWN. Adoption Fee : £155.