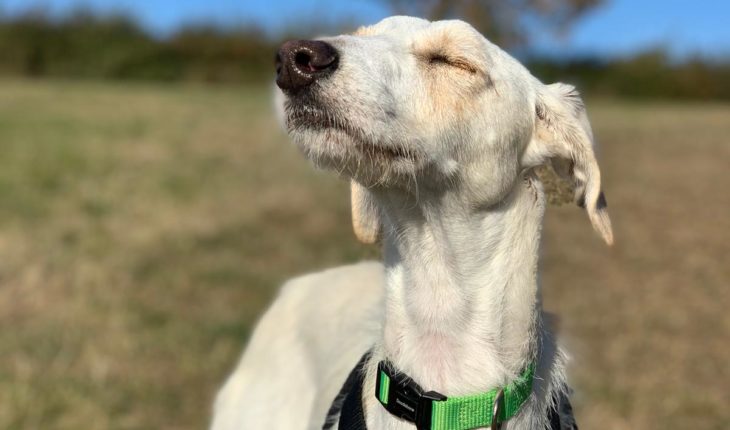 Titch is a Lurcher around 18 months old, a very loving and sweet natured dog. Titch will play and run with lots of excitement, she is good with other dogs particularly those smaller than her but she can become quite anxious with bigger dogs so will need careful introductions.
Titch does have a high prey drive and will chase small furries, this is something that needs to be considered. She is also very scent driven and will follow them when out walking. Titch also loves human company and will need a family who can be around the majority of the time. She is so quiet and gentle that she could be homed to a family with children who know about dogs.
Like To Find Out More About Adopting This Dog?
If you feel Titch may be the dog for you then please visit our website and fill out an application form.