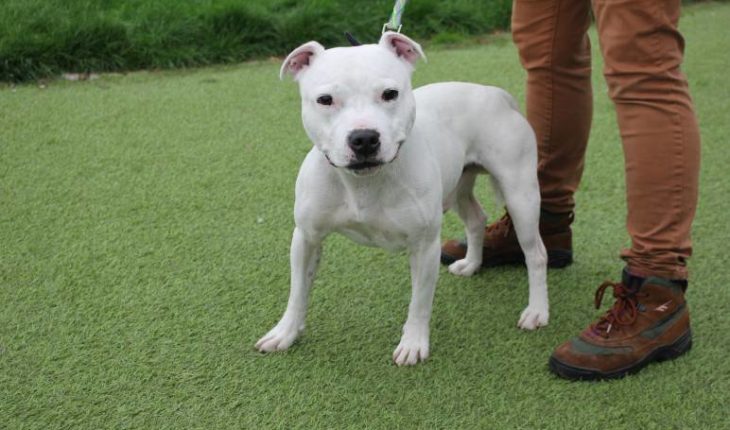 Ty is a 6 year old male Staffordshire Bull Terrier. Adorable dinky boy Ty has a very sad tale to tell. Having spent most of his life being used as a breeding dog he was then given away free on the internet. He was very underweight and had a mouth full of broken, rotted teeth. Thankfully Ty was rescued by a kind lady but sadly her other dog will not accept him and so he has again found himself looking for another home.
Ty is a typical Staffordshire Bull Terrier who is full of love and enthusiasm! He just adores everyone he meets. After such a terrible start to his life Ty can become upset when he is left alone but does soon settle down. However because of this we will be looking for a home with someone around for most of the day to help him settle and feel secure again.
As we do not know much about Ty's history we are looking for a home where he can be the only pet although he is very sociable with other dogs on walks. He does not like cats and is very interested in small animals so a home with no small furries will be needed.
Like To Find Out More About Adopting This Dog?
Ty would be best suited to a home with no young children, as although he is very friendly he has never lived with young children. Ty will be a huge hit for any Staffordshire Bull Terrier lover, he is an adorable pocket sized boy who will make a fantastic companion!